A Circular
Resale Shop For
Beauty Products
Experience a Sustainable Way To Shop For
Beauty Products That are Already in Circulation.
Shop Now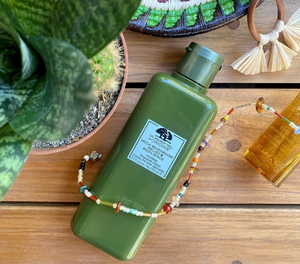 up to 50% off
Brands You Love
Our Just in
Top Picks Of The Week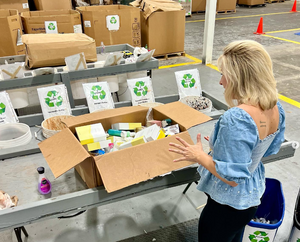 BETTER FOR YOU AND OUR EARTH ♥
Sustainability Impact
Affordable prices
Beauty on a budget never looked so good.
A second life
Increase the longevity of your beauty products, whether you're buying or selling them.
Lower Emissions
Reintroduce products back onto the market, reducing the need for more manufacturing.
Proper disposal
Expired or truly non-usable products are disposed of and recycled properly.
What Our Customers Are Saying
Love it here!
"I've ordered twice from this site and have had two great experiences! Shipping was quick both times, and the products were in great condition. I'm the facemist I ordered was unopened, and I got the Lancôme Génifique serum at such a great price! I will continue to order from this sit and recommend to friends."
by Kaela L.
Wonderful company!
"I love the concept of thrifted beauty and skincare and was excited to try it out. My products came quickly and were exactly as described, either new or gently used. I loved the sticker I got as well. I have already ordered a few more things I needed and will definitely continue buying from You From Me."
Sam P.
"I check the new arrivals about every other day! fast shipping, new products are added often & everything always arrives clean & looking brand new"
Carli h.
How It All Started
As I began my eco-conscious, acne-free journey, I examined my daily habits and pondered where I was spending too much money on items I didn't need and that was my beauty routine! The amount of money I spent over the years trying to fix my damaged skin is beyond my comprehension when in fact, using all those products are what damaged my skin barrier in the first place.
Creating a marketplace for people to sell, donate, and recycle products properly they didn't use or didn't meet their expectations was something I wanted to reach. Furthermore, it allows the everyday consumer like me to shop for products they love without breaking the bank.

About us